Post mail:  P.O. Box 28,  Lewistown,  Montana  59457 

Website was last updated on: January 31, 2015
What I like to listen to in the studio . . .

Now playing: "Hi'way Songs" written & performed by Gordon Lightfoot. (As it appears on his 1972 album, "Old Dan's Records")

FEATURED WORK ON  THIS PAGE

Some time ago I decided to paint portraits of cats seeking adoption at the Pet Paw See no-kill shelter located in Great Falls, Montana.

Some of those cats special needs, some are "seniors", and some just simply have been waiting for a long time to find their "purr"fect human family.

The oil painting shown (left) is of a cat named Mae Ling, though I would subtitle the painting "Exotic Traveler".

A percentage of the price of each feline painting sold will be donated to the Great Falls Pet Paw-See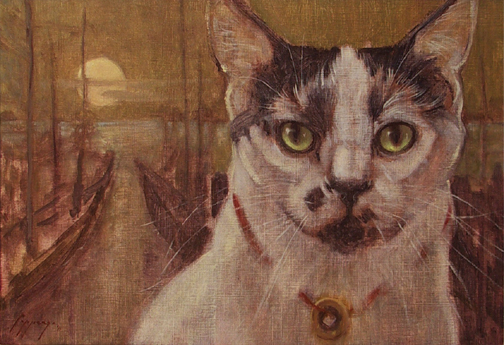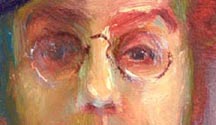 NOTE :    This web site is currently being reconstructed.

I appreciate your interest in my work and I'm working to bring this website back online as soon as possible.